If you're an exchange student spending the holidays in your host country here are a few recipes to warm these cold winter days.
It will take you minutes to bake them and seconds to eat them.
Vanilla Crescent Cookies (vanilin kiflice)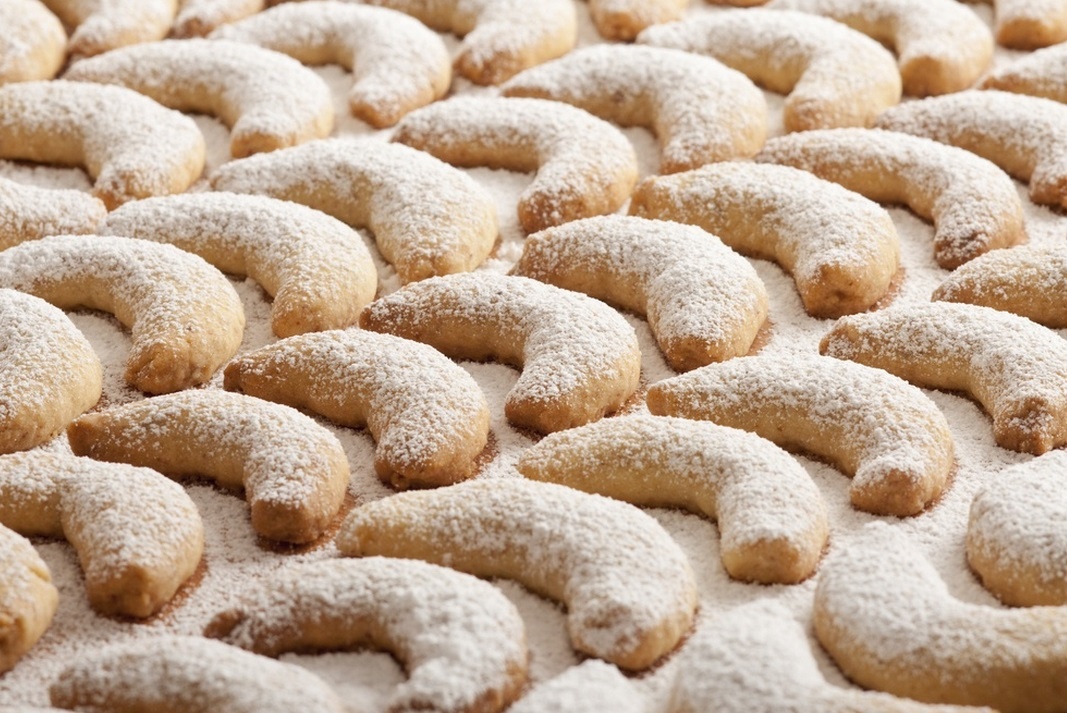 Ingredients:
40 dag of flour
35 dag of butter
20 dag of ground walnuts or hazelnuts
14 dag of sugar, one pack of vanilla sugar
Instructions: 
Mix all the ingredients and roll the dough into a long rope
Cut the dough in equal pieces and shape them into a crescent,  as seen on the picture
Bake for 10 to 15 minutes in a preheated oven at 180°C
After baking cover the cookies with powdered sugar
Lamingtons (Čupavci)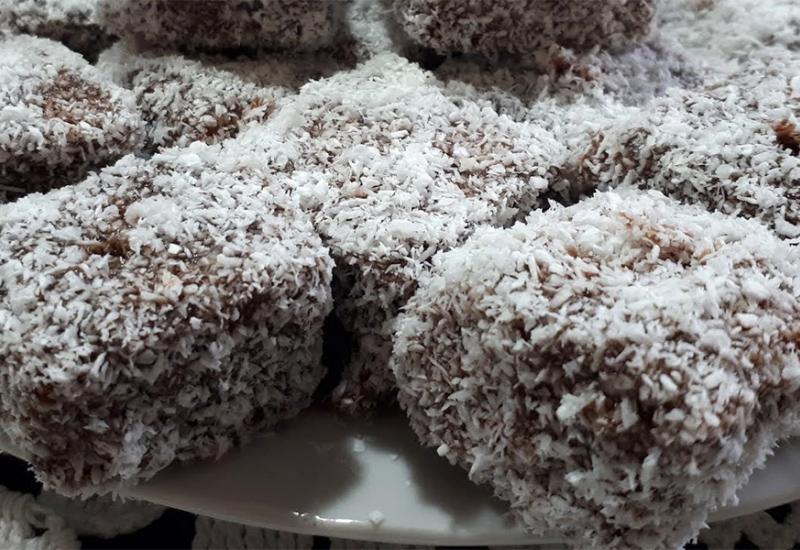 Dough ingredients:
3 eggs
220 g of sugar
180 ml of oil
300 g of flour
100 ml of milk
1 pack of baking powder
Cream ingredients:
250 g of margarine
100 g of cooking chocolate
1 tablespoon of rum
200 ml of milk
200 ml of sugar
Other ingredients:
Instructions: 
In a mixing bowl add egg whites but put egg yolks in a cup
Mix the egg yolks with sugar into a snow with high peaks
Add 6 tablespoons of flour, baking powder, one egg yolk, milk and the rest of the flour
Put into a baking tray (25 x 35 cm) with baking paper
Bake on 180°C until the dough starts to separate from the sides of the tray
For the cream melt the margarine and chocolate
Add sugar, milk and rum
After boiling remove from the fire
Cut the dough into squares, dip into the warm cream and roll into the coconut flour
Fritule
Ingredients:
4  dcl yoghurt
2 eggs
2 packs of vanilla sugar
a little bit of salt
2 tablespoons of sugar
20 tablespoons of flour
1 pack of baking powder
1 tablespoon of rakija or any other hard liquor
oil
Instructions: 
Mix all the ingredients into a smooth mixture (if it is too liquid feel free to add a few spoons of flour)
Take a spoon of the mixture and put in the hot oil
When they become golden turn them on the other side and leave them to fry until they start floating on the surface
Take them out of the hot oil and put them into a bowl and cover with powdered sugar
Pro tip - dip the fritula in melted chocolate, white chocolate spread or anything you can think of!
Written by
: Vedrana Kovačić (Communication Manager of ESN Croatia)